"I have a large number of CSV contact files, which I want to convert to my Microsoft Outlook account. But the problem is that I cannot find the correct way to import CSV contacts to Outlook 2016. Is there a fast and secure way to convert CSV files to PST contacts? "
From the above we can conclude that there are various users who are searching for the best CSV Contacts to Outlook Converter Application to fulfill their business needs. If you are also searching for the same queries, so you do not need to worry anymore. In this write up, we are going to introduce users with the best techniques to import CSV contacts to Outlook 2019, 2016, 2013, 2010, 2007.
To know the whole step by step conversion procedure from CSV Contacts to Outlook PST, keep reading the complete blog post.
Technique 1: Import CSV Contacts to Outlook 2010
The OneTime CSV File Converter software is a comprehensive and stand-alone application to convert google CSV to outlook contacts. It is a powerful and effective solution to convert multiple CSV contacts to PST format without any risk of data loss. The software is designed using the advanced technology that helps the users to change Contacts files from CSV to PST format without any issue. And it grants the permission to migrate bulk Contacts from CSV to Outlook at once to save effort and time.
This is the perfect way to export CSV contacts to Outlook. Users can try this automated application to carry out the entire conversation in a simplest way.
Follow the complete Step-by-step Procedure to Upload CSV File to Outlook Contacts:
Step 1. Download and Run the CSV to PST Converter application on your windows machines and click on Open Button.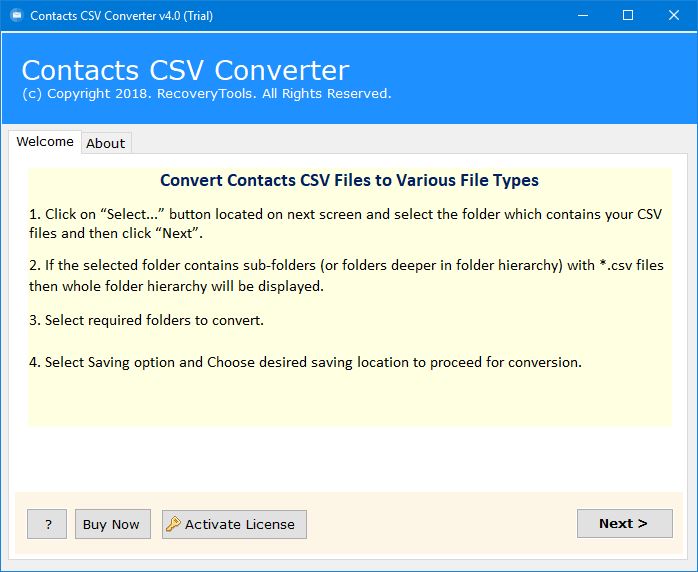 Step 2. Here, the software gives you the dual option of loading csv file / folder into software panel i.e., Select Files or Select Folder.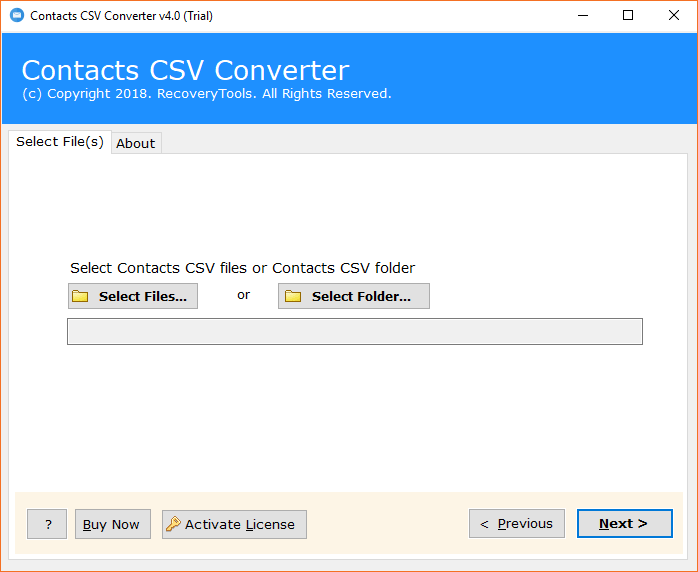 Step 3. Choose the file / folder having CSV Contacts and press Next Button.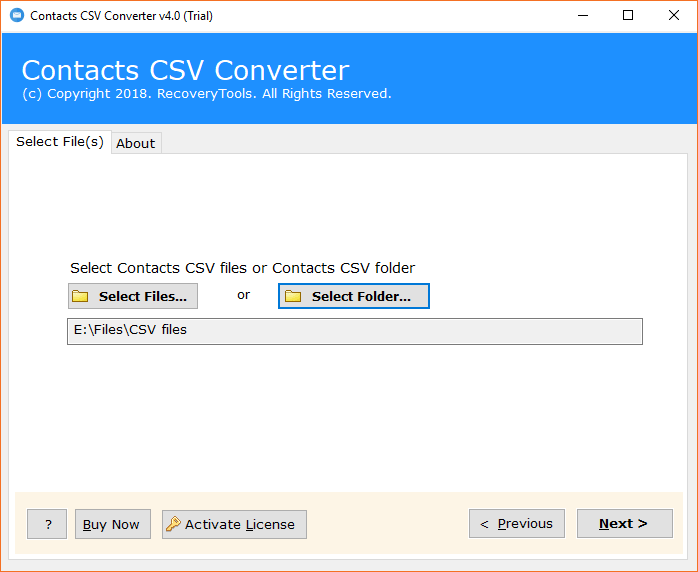 Step 4. After Selecting the CSV folder, click on OK tab to continue.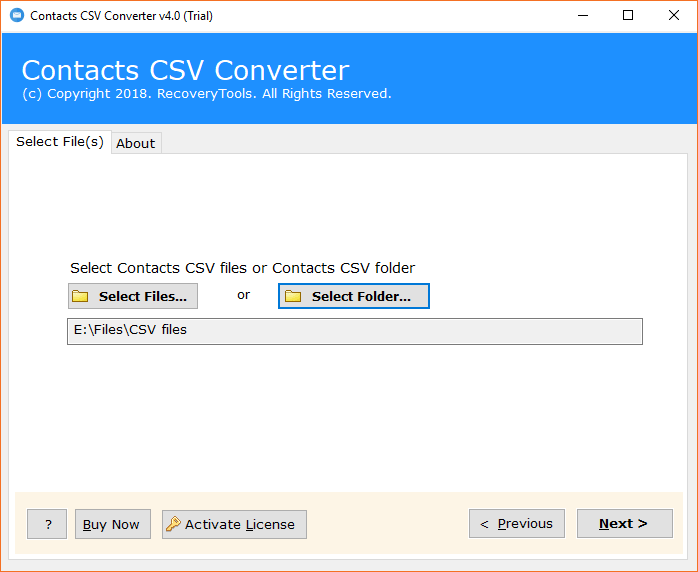 Step 5. Now, it will shows you all the folders, you can mark the required folder which you want to convert into PST format and click on NEXT Button.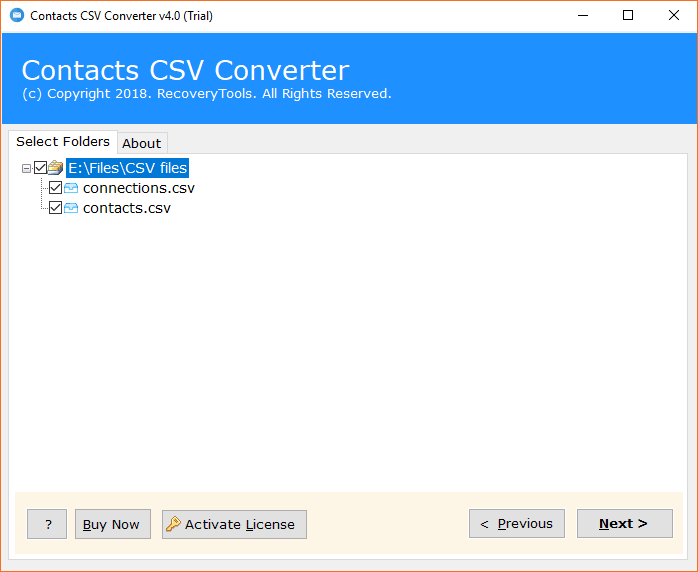 Step 6. From the list of saving format, Choose PST option for converting CSV into Outlook application.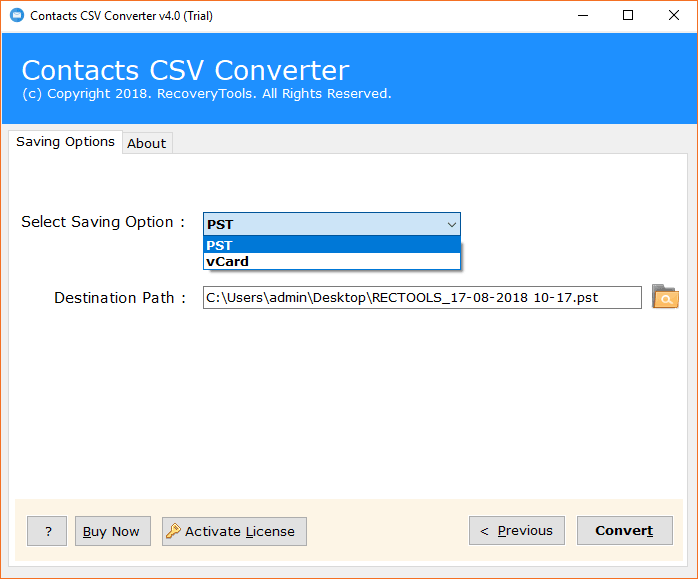 Step 7. Here, you can click on folder icon and select the destination location to save resultant data. And press on OK button.
Step 8. Now, CSV to PST Conversion procedure is running, it will be completed in few seconds.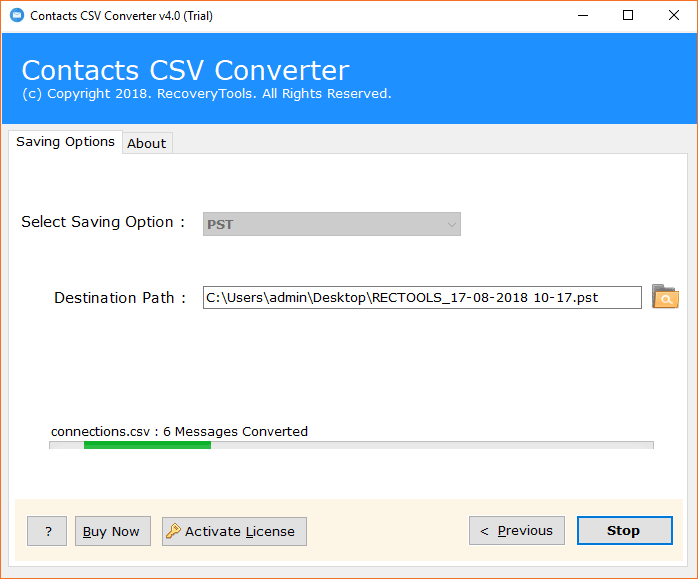 Step 9. Here is resultant PST file at the selected destination path.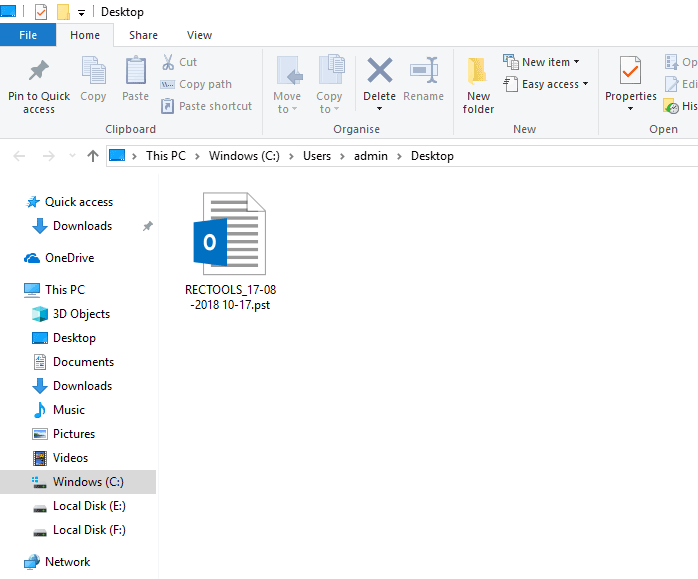 Step 10. Now, you can Run Microsoft Outlook Application and choose "Open Outlook Data File" option to import converted CSV file to Microsoft Outlook 2007.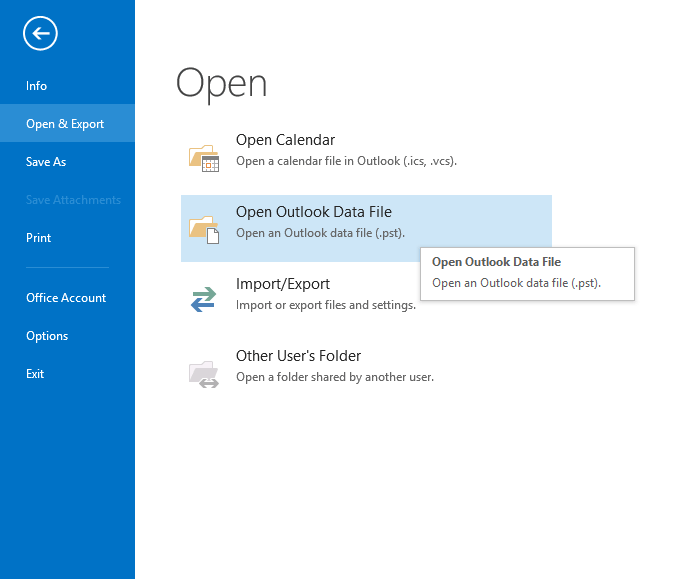 From the above you can analyze that the working of the CSV to PST Converter is very easy and simplified, anyone can perform the conversion without having much technical knowledge. The software is completely standalone, user can perform the task without installing any third-party application.
Technique 2: Manual Method
As we all know that, there is no direct method available to import CSV Contacts to outlook format in the present time. And the indirect way is quite lengthy and very complex task for the native users. And it is very time consuming.
The indirect manual approach has also some drawbacks some of them are:
Time-consuming
Risk of data loss
Complex task
Needs Good technical knowledge to perform conversion
Does not guarantee accurate conversion
Harming the data integrity of emails
Graphics, and other images in emails might break or corrupt
There is always chances of file corruption.
It is not useful to import the bulk file.
It is very time taken also performance become slowly.
To overcome all these limitations, you can just go with the automated solution CSV to PST Converter tool. It is completely safe and the quick way to batch import CSV contacts to Outlook PST format without losing any important information. It also allows the user to export unlimited contacts files from CSV to PST format. In addition, the software permits users to convert countless Contacts file to desired format with 100% Accuracy.
Final Words to Import CSV Contacts to Outlook
Nowadays, in this world of technology, nobody can efforts the loss the data. To overcome this dilemma, you can use the above suggested automated toolkit, which is the best way to achieve desired results. So, in this article, we have suggested a safe & secure solution named as Onetime CSV to PST Converter, which is the secured method to import CSV Contacts to Outlook 2019, 2016, 2013, 2010, 2007. It also preserves the integrity and migrates the data without losing a bit of information. The best thing is that software offers the free DEMO version. User can test the demo version to check the complete functionality of the software. The trial edition permits the users to convert 25 CSV contacts to Outlook. You can purchased the full edition to migrate entire mailboxes.