Recently we got a chance to explore MiniTool Power Recovery 8.5 which is a freeware; here are our unbiased reviews for the same.
Introduction:
Those who are familiar with the Information Technology industry are well aware with Data Recovery tools. However, they are pretty useful to almost everyone who is using the computer in one way or the other. Nowadays it is rare to find a business practice where computers are not useful. And while working with computers, we store a lot of our information in various storage devices including Hard Disks, Flash Drives (or Pen Drives), CD/DVD and other media.
As it is a boon for us where we can store a large amount of data in well-classified manner in very short physical space; we also find it very difficult to handle, when we found that a specific file (or files) are not available when need. It happens due to various reasons. We may delete a file by mistake. Of course, there is an inbuilt tool named Recycle Bin available for Windows users (for Mac users, Trash is there). But there are situations when either we bypassed the Recycle bin or even cleaned it to re-gain space occupied by it.
There are even situations when the media gets corrupted due to various reasons including physical damage to the media.
Data Recovery tools are useful in such difficult situation. These tools have different features and they are available as Freeware / Shareware or Paid version.
MiniTool Power Recovery 8.5 is a Freeware,though not all the features/versions are available as a Freeware. The Free version and paid version have no difference in function. Both will also deep scan your drive and find all the data. After scanning with the Free version, you can open each folder and partition to check the found data but you can only recover 1 GB for free.
Download and install
Download link: https://www.minitool.com/data-recovery-software/free-for-windows.html
Their official website lists the features for all the versions in detail, so have a look at them before you start. Getting the right version will satisfy your needs and perform what you need to do. The bootable version is a good choice if your primary partition is corrupted.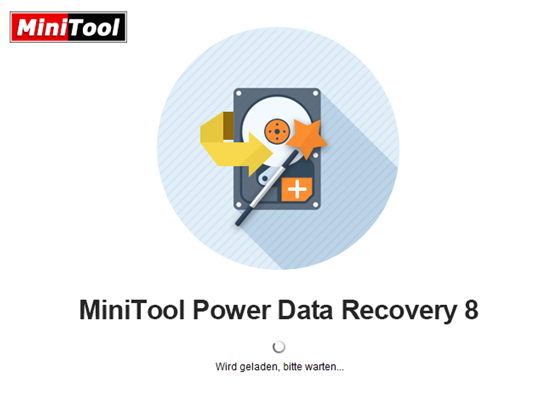 Start testing
We have decided to test it in the way required by most of the users, even if they are not very technical. Let us delete a file from a pen drive (permanently) and try recover using this software
Let us try to recover that permanently deleted file: The important thing is choosing the right set of actions to follow. The first step is to choose the This PC functions to recover files.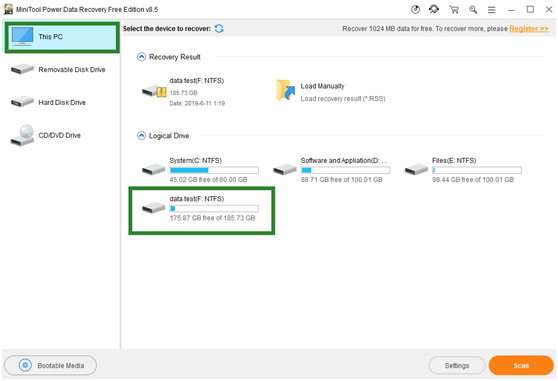 The,Press Scan to start the scanning process.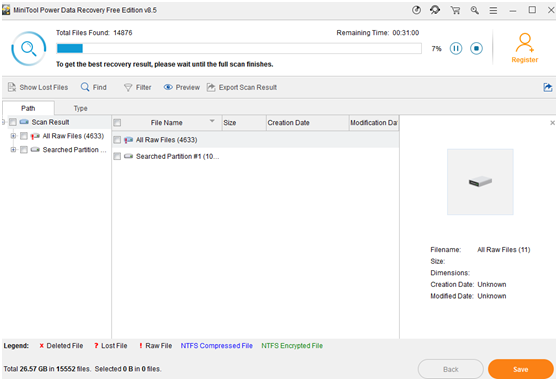 Then, when the scanning process ends, you will enter the scan results interface where the scanned files are listed by path.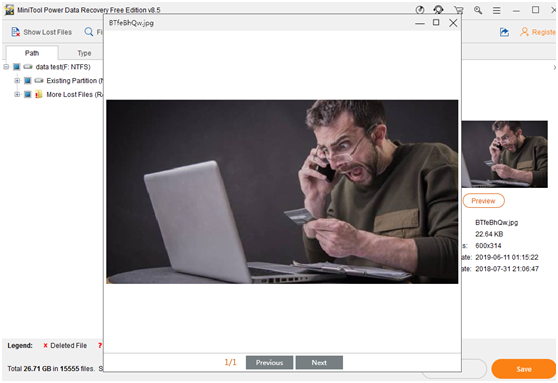 The last, save the files you want to restore.
We found it quite easy to use and performing nicely when recovering (it is not grabbing all the resources during the scan and process). We however haven't tried with physically damaged disks so cannot comment on how it behaves when a specific sector of the file is corrupted. For the two scenarios we checked, we found it more than satisfactory. Also the time of the file/folder deletion is not available. So you cannot recover based on that.
Their marketing team is quite responsive and we hope same for technical team as well when you contact them in case of any need.